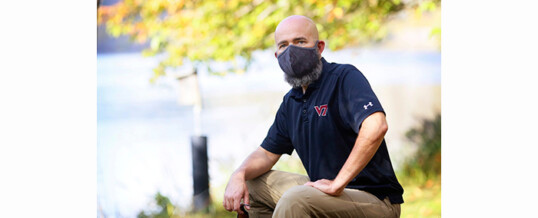 From VT News  |  December 11, 2020
William Hopkins, professor of wildlife in the College of Natural Resources and Environment, has been selected to receive a 2021 Outstanding Faculty Award from the State Council of Higher Education for Virginia (SCHEV) and Dominion Energy.
The award, which recognizes commitment to excellence in teaching, research, knowledge integration, and public service, is the highest honor awarded to faculty at Virginia colleges and universities.
Hopkins was named associate executive director of Virginia Tech's Fralin Life Sciences Institute earlier this ...
Read More →
Share