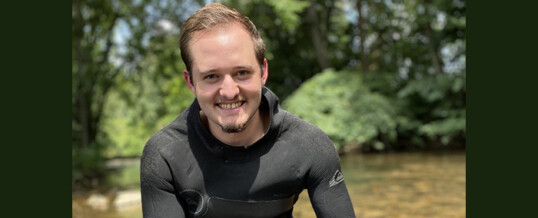 April 18, 2023
Read the full story in VTx News
Austin Holloway, an undergraduate researcher in the Hopkins' Lab, is awarded the Class of 2023 Outstanding Senior Award for the College of Natural Resources and Environment. Austin graduates this spring with a B.S. in Wildlife Conservation and a Forestry minor.
Upon graduation, Holloway will be attending graduate school in the forestry department, where he will study crop tree release options for private landowners with Seiler and Jennifer Gagnon, coordinator of the Virginia Forest Landowner Education Program.
Congratulations, Austin, on receiving this well-deserved honor!!
Share