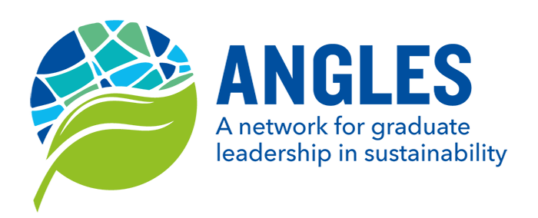 November 15, 2022
Dr. Bill Hopkins has accepted an invitation to serve on the ANGLES: A Network for Graduate Leadership in Sustainability Steering Committee beginning Fall 2022.  With a membership spanning 20 institutions across the United States and Canada, ANGLES is a network of higher education professionals dedicated to graduate student leadership development centered in sustainability, environmental, and societal issues. The charge of the group's Steering Committee is to provide strategic guidance for the network, including facilitation of network collaborations, meetings, and activities, and to lead the implementation of network decisions and actions.
Administratively housed within the School of Global Environmental Sustainability at Colorado State University, ANGLES' mission is to grow the capacity for collective leadership and impact on sustainability issues by accelerating and improving leadership development in graduate education. The network's philosophy focuses on identifying what can be achieved when we align our efforts to advance the next leaders by harnessing synergies among institutions to narrow gaps in graduate leadership training.
Read more about the ANGLES Network and Dr. Hopkins' engagement by way of the Global Change Center's membership in a recent VTx News Story: Global Change Center expands commitment to innovative graduate education.
Share