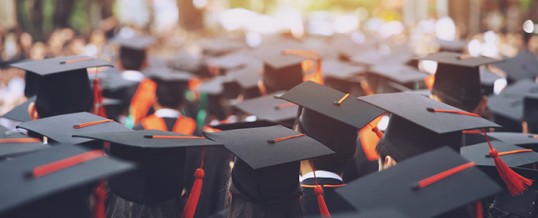 Judge Josiah Showalter Jr. '84 and William Hopkins, professor of wildlife in the College of Natural Resources and Environment, will deliver the keynote addresses at Virginia Tech's 2018 fall University and Graduate School Commencement ceremonies on Friday, Dec. 14.
Showalter will speak to undergraduate students at the University Ceremony, which begins with a procession at 10:30 a.m., and Hopkins will speak at the Graduate School Ceremony which begins with a procession at 2:30 p.m.
Both ceremonies will be in Cassell Coliseum. Students will be honored for completing their academic degrees at the end of the summer and fall terms at the two events.
Those seeking more information on the ceremonies should visit the Virginia Tech Commencement website.
William Hopkins is a professor in the Department of Fish and Wildlife Conservation in the College of Natural Resources and Environment. He is also the founding director of the Global Change Center, as well as one of Virginia Tech's largest Interdisciplinary Graduate Education Programs.
Hopkins' research focuses on the effects of rapid environmental changes on the health of wildlife. He has published nearly 200 peer-reviewed manuscripts and his work is heavily cited in scientific literature. He is a frequent commentator for national news programs and provides input on important environmental issues to decision makers in Richmond and Washington, D.C.
Hopkins is the 2015 recipient of the Alumni Award for Research Excellence, has twice received the College's Outstanding Faculty Award for undergraduate teaching, and in 2017 was honored with the Outstanding Graduate Student Mentor Award for his college. Over the past decade he has worked with colleagues to develop novel educational opportunities for students, including experiential learning requirements for his home department and a study-abroad course in the Amazon rainforest.
Hopkins holds a bachelor's degree from Mercer University, a master's degree from Auburn University, and Ph.D. from the University of South Carolina.
Josiah T. Showalter Jr. '84 serves as chief judge for the 27th Judicial Circuit of Virginia and is an instructor of business law in the Pamplin College of Business at Virginia Tech.
Showalter received his bachelor's degree in history from Virginia Tech. He received his juris doctor degree from Stetson University College of Law.
After receiving his law degree, Showalter worked as an attorney in the New River Valley. His practice dealt with issues ranging from criminal and civil litigation to real estate. Showalter was elected as commonwealth's attorney for Montgomery County from 2000 to 2006.
In his current position as circuit court judge, Showalter presides over civil and criminal trials throughout the region. These include criminal and civil cases. Showalter currently serves as chief judge for the circuit, which includes the counties of Bland, Carroll, Floyd, Giles, Grayson, Montgomery, Pulaski, and Wythe, and the cities of Radford and Galax, Virginia.
Showalter was a former member and vice president of the Montgomery-Radford Bar Association, as well as on the judge's panel for Criminal Continuing Legal Education (CLE) in Abingdon, Virginia, and Family Law CLE, Blacksburg, Virginia.
At Virginia Tech, Showalter teaches Legal & Ethical Environmental Business in the finance department for the Pamplin College of Business.
In addition to his work at the university and his judicial practice, Showalter has held leadership positions with various organizations, including the Montgomery County Cancer Society, the Legal Aid Society of the New River Valley, the Virginia Interfaith Childcare Center, and the Christiansburg Institute. He was also a member of the advisory committee on Rules of Court and currently serves as member of the Frank Page Scholarship Committee for Montgomery County, Virginia.
Showalter is married to Deborah X. Showalter '91, M.A. '94.  They have two children, AnnaKate and Tripp.
Share