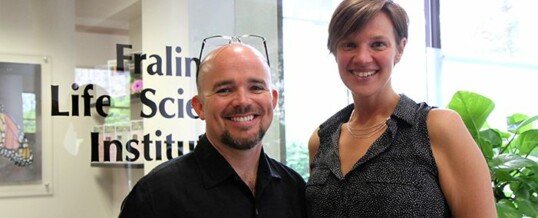 May 13, 2016
Cathy Jachowski successfully defended her dissertation on May 9th in Fralin Auditorium. Her public seminar was titled, "Effects of Land Use and Parasitism on Hellbender Salamanders: A Multilevel Perspective".  Cathy, a member of the Hopkins Lab, is the first Interfaces of Global Change graduate student to complete a doctoral program at Virginia Tech!
Cathy will soon join the faculty in the Department of Forestry and Environmental Conservation at Clemson University.
Congratulations, Cathy!
---
Share