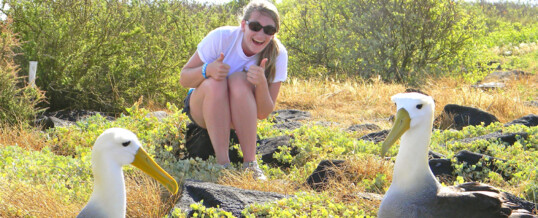 Congratulations to Sydney Hope, who was recently awarded an NSF Graduate Research Fellowship!
Sydney joined the Hopkins lab in August 2014. Her general research interests include animal behavior, development, and life history strategies and how they are affected by changes in the environment. For her Masters thesis, Sydney is studying wood ducks (Aix sponsa) to investigate how clutch size affects incubation temperature parameters and how differences in incubation temperature affect stress physiology and behavior.
The  NSF Graduate Research Fellowship Program (GRFP) "recognizes and supports outstanding graduate students who are pursuing research-based master's and doctoral degrees in science and engineering.  The GRFP provides three years of support for the graduate education of individuals who have demonstrated their potential for significant achievements in science and engineering."
Great news, Sydney!
Share