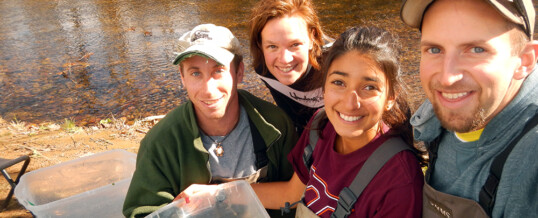 Cathy Jackowski, a Ph.D. student in the Hopkins Lab, was recently featured in a news story at Virginia Tech News.
Earth's biodiversity is like a kaleidoscope made up of distinct plants and animals; however, with each year's turn, unique and irreplaceable species disappear.
Habitat loss, invasive species, pollution, disease, and climate change are all to blame for the current rate of extinction, which is 1,000 times higher now ...
Read More →
Share